Tsukuba Space Center (Ibaraki Pref.)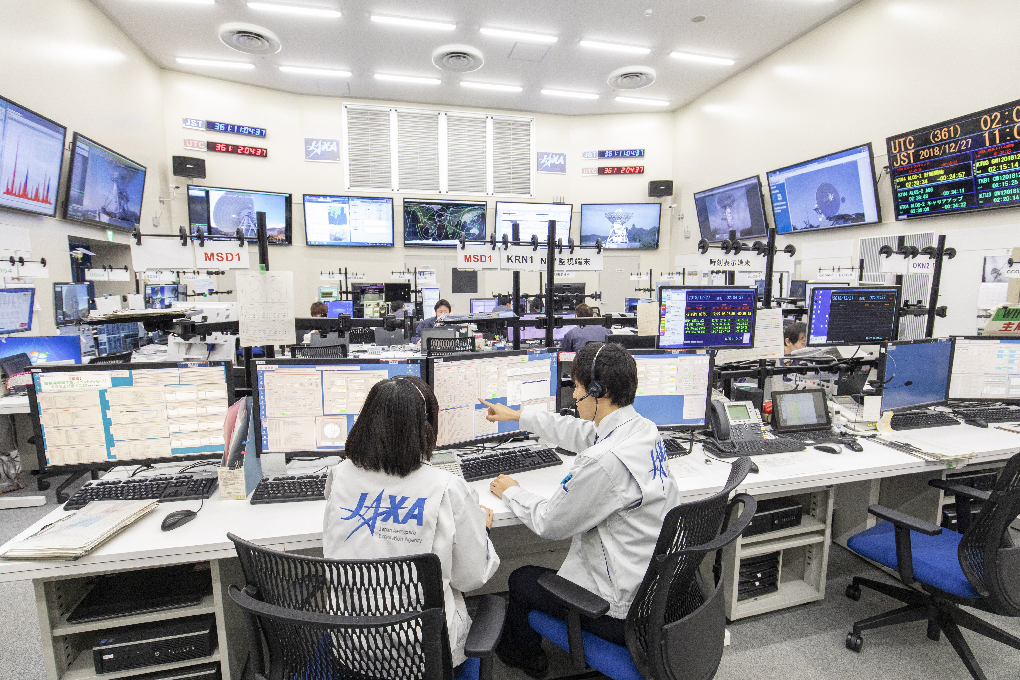 The Tsukuba Space Center's Central Tracking Control Room controls parabolic antennas set up all over the world.
This is the central control station for the parabolic antennas at 12 domestic stations and 4 overseas stations, and operates 24 hours a day, 365 days a year.